John Olav Oldren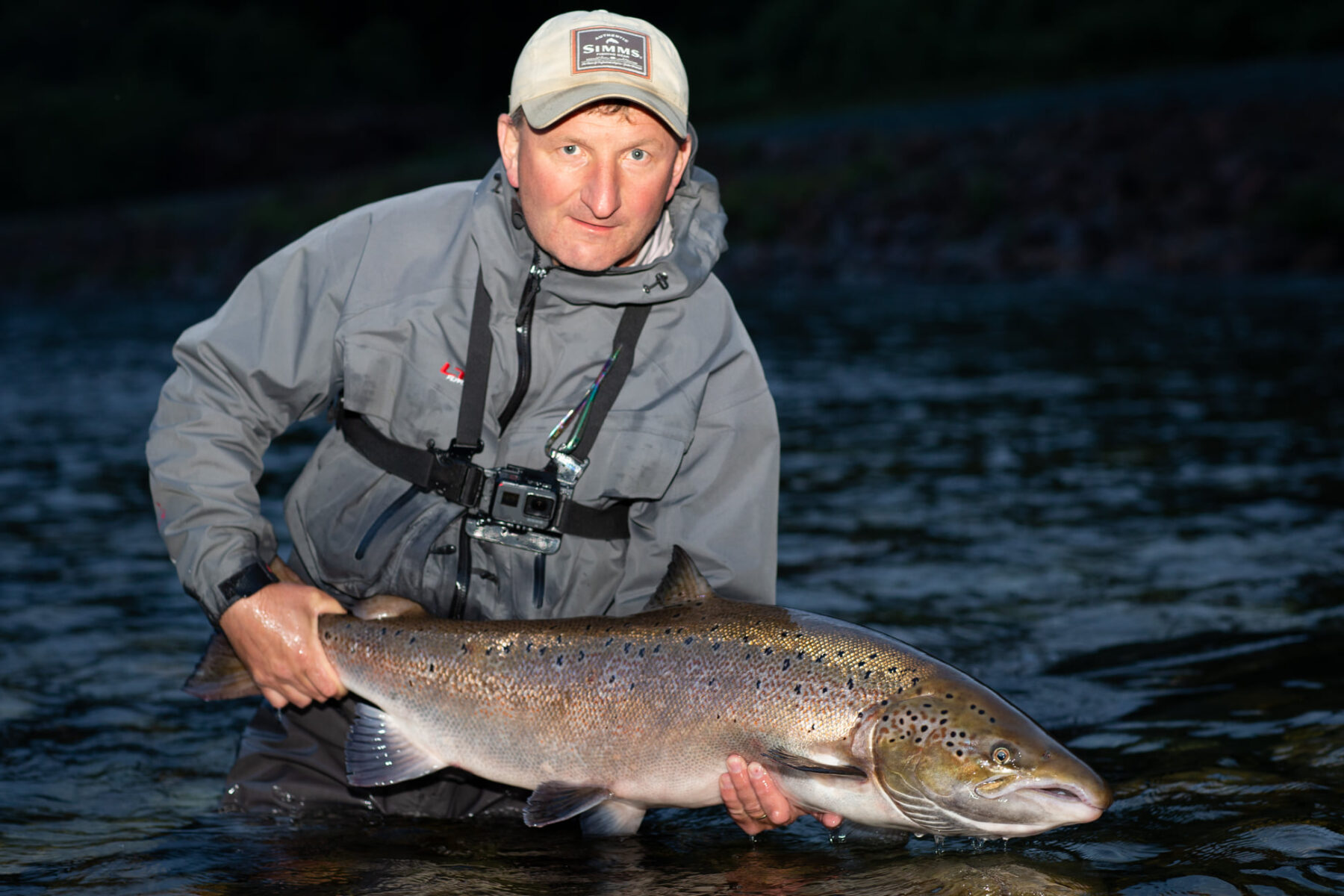 John Olav started salmon fishing when he was ten years old, visiting his grandparents at their farm in Vuku and beginning an obsession with rivers and their wild salmon. Now, along with his wife and family, John Olav owns and manages Tingvoll Salmon Fishing on the river Verdal, looking after eight kilometres of river. Seeing the potential for the combination of salmon fishing and sustainable angling tourism, John Olav bought his family farm and has transformed it into a forward-thinking salmon fishing lodge.
John Olav was elected as river manager by the river owners of the Verdal river in 2001, and remains the manager to this day, having overseen a range of conservation initiatives. He was also involved in the management of rivers around the Trondheimsfjord from 2005-2022, playing an active role in a project to buy out 80% of all salmon nets in the fjord. The project operated for 5 years and helped increase the numbers of salmon able to return to their rivers to spawn.
Following that success, John Olav also played a leading role in campaigning to restrict the placement of potentially damaging aquaculture sites in Trondheimsfjord, facilitated multiple tracking projects, salmon scale analysis projects to look for genetic introgression from farmed fish DNA, as well as habitat projects to benefit sea trout.
On his own river, John Olav has been instrumental in helping to rebuild the Verdal salmon stocks after catastrophic flooding and storm damage in 2006, and there are now encouraging signs that fish numbers are bouncing back.
John Olav also has a passion for helping new people to enter the world of salmon angling, having worked as a fly fishing and casting instructor since 2004, guiding keen fishers on the Verdal, Gaula, Orkla, Stjørdal and Namsen.
We are delighted to welcome John Olav on board to help spread awareness of our work in Norway and beyond.