Craig Somerville
Craig has spent a lifetime immersed in the fishing world. As a mere boy he would disappear off into the hills of Argyll for days at a time, a fly rod and air rifle strapped to his aging dirt bike. Living and breathing fishing, Craig became a highly accomplished flyfisher, developed a particular passion for salmon, and a keen eye for photography.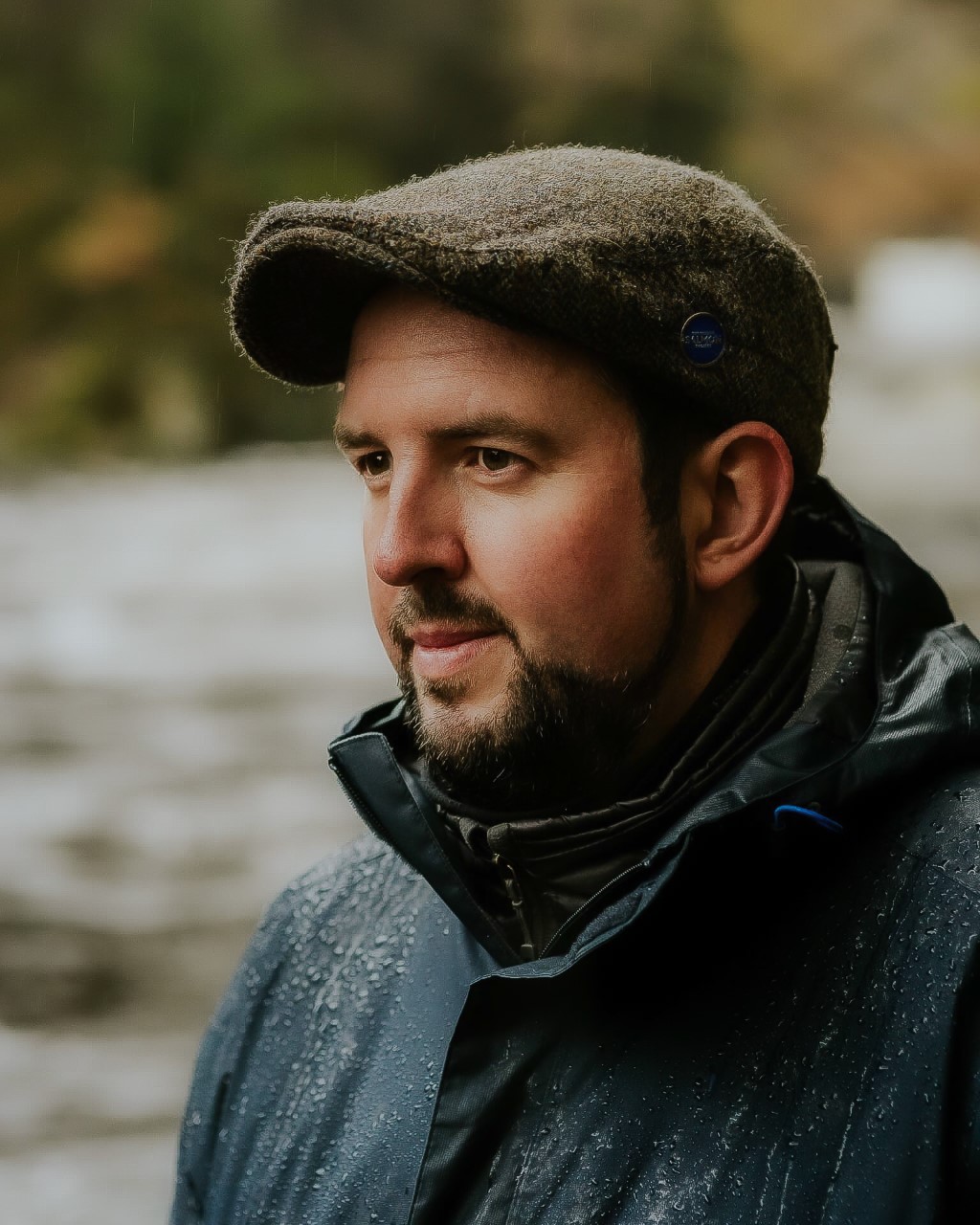 Later Craig married his passion for game and his creative tendencies in cuisine. He quickly rose to become an award winning, head chef of the famous East Haugh House Hotel game restaurant by the tender age of 20. He also worked in a number of other prominent restaurants including Cromlix House and Isle of Eriska, before packing his fishing rod and SLR camera and heading to New Zealand, kilt and all. Craig founded the inbound travel company 'Castabroad' and developed a 'Choppers on the Lawn' luxury trout guiding service, bringing together his love for wild fly fishing and fine hospitality. His marketing ability was soon noticed by Loop fishing tackle, who approached Craig to become instrumental in launching the brand in New Zealand. Salmon on the double handed fly rod was quite the novelty to onlooking Kiwis, and now a decade on it's almost normalised. The saltwater flats also received a Loop presence with Craig's help pretty quickly too.
Craig eventually left behind the gin clear trout streams of New Zealand and returned to Scotland where he worked in fishing equipment retail marketing for a number of years, while furthering his fishing videography, and becoming one the earliest licensed drone pilots in Scotland. A natural progression was fishing journalism, including writing for Trout and Salmon magazine. This has led him down a niche of marketing and publicity for the fishing sector, and also the broader ecology, communities and pressures on rivers around Scotland, founding the creative hub of the Castabroad Collective. The Collective brings together a range of expertise in film making, graphic design, web design, copywriting, strategic online and offline marketing and business planning to provide a suite of services to fishing sector clients. This work has led Craig to become a prominent ambassador for wild salmon, salmon fisheries and many other types of fish and fishing, producing promotional videos, web campaigns and documentaries to support the work of the sector.
Craig's day job takes him the length and breadth of the country, fishing many of the country's finest fisheries. However, his passion for the sport is endless and his down time is similarly spent chasing salmon on the far humbler, yet similarly fishy, banks of his local association waters in the Forth catchment. Craig's greatest fishing achievement is his young daughter, who is fast becoming a very accomplished angler in her own right.