Project Laxford
Working in Partnership to save our salmon
The Atlantic Salmon Trust is working in partnership with Grosvenor's Reay Forest Estate to understand the Laxford catchment and deliver impactful management actions to support wild fish populations.
Grosvenor's Reay Forest Estate, Sutherland, is a traditional sporting estate famed for its deer stalking and trout and salmon fishing as well as its wild beauty and remote landscapes, much of which is designated and protected for its environmental or conservation interests.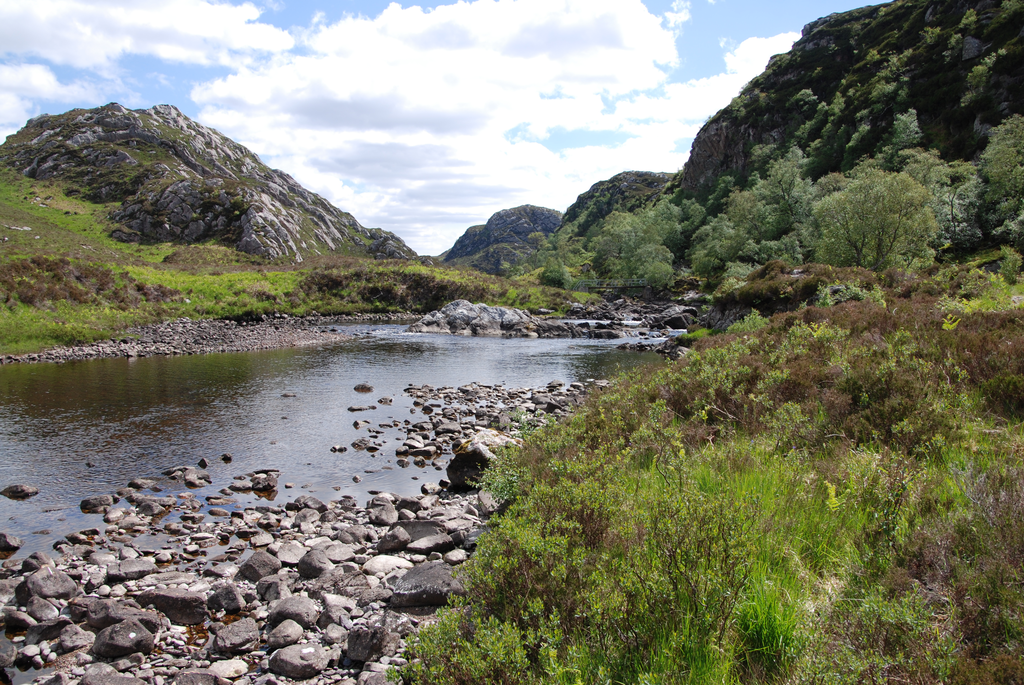 This dynamic 10-year study, which is also supported by Marine Scotland Science and West Sutherland Fisheries Trust, aims to better understand the River Laxford catchment and to restore the numbers of wild Atlantic salmon and sea trout by improving the quality and habitat of the river.
In keeping with our aims of protecting and enabling our rare habitats and the flora and fauna they support, the Reay Forest Estate believes this long-term project will support the conservation of these important and iconic species, delivering a lasting environmental benefit.
Why River Laxford?
River Laxford is one of the most remote, yet productive, rivers in the Scottish Highlands, but in recent years their populations have seen a rapid decline, mirroring conditions throughout the world.
Atlantic salmon are an indicator species – a so-called "canary in the coal mine" – and act as a barometer for the health of the whole ecosystem.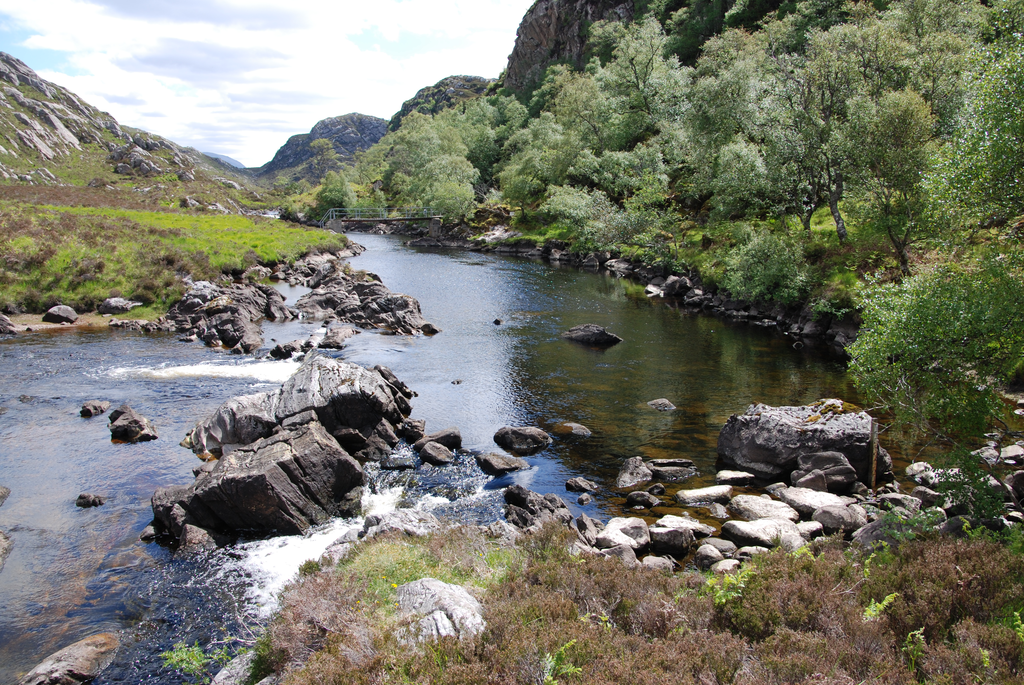 Aims of Project
This ambitious project is working towards restoring numbers of wild fish populations by improving the quality of the habitat in River Laxford. The ultimate aim of the project is to understand the Laxford catchment in more detail, so that we can advise River Managers and Policy Makers of the best conditions for better protecting wild Atlantic salmon and sea trout.
Works on the estate will include stabilising the riverbanks to stop sediment from entering the watercourse; planting native tree species to develop new woodlands, helping to cool the water and improve its quality; and removing instream barriers and blockages.
What makes this project unique?
Grounded by sound science and monitoring, this work proposes to establish the Laxford as an index river and support the development of more similarly designated rivers in Scotland – forming a system that provides an indication of marine survival, populations and, critically, how they respond to the restoration of the catchment.

Linking with the network of similar rivers across Europe, ranging from the south of England to the northeast coast of Iceland, the index river network aims to provide valuable information for river managers and policymakers to deliver impactful management actions, resulting in better protection of Scotland's flagship fish.
Timescales
Project Laxford will hit the ground running from Autumn/Winter 2021 with a view of practical restoration delivery commencing in January 2022 onwards. The programme's progress will be reviewed in 2024, with a view of extending for a further seven years.