On Wednesday 16th November, almost 150 of our wonderful supporters and Salmon Club members joined us for a night of salmon inspiration, information and entertainment at the Curzon Mayfair in London. Sponsored by Savills and hosted by our ambassador, actor Jim Murray, the evening's schedule included two new short films updating our audience on the latest developments from the Moray Firth Tracking Project and West Coast Tracking Project, presentations from our researchers, a prize raffle and Q&A session.
After an introduction from George Nares from Savills, Jim Murray and our CEO Mark Bilsby spoke about the importance of putting evidence over emotion when it comes to achieving real, long-term results for wild salmon and sea trout and how those in the wild fish conservation sector must all work supportively together towards our collective end goal. Mark spoke about the need for regulatory reform at the highest levels to better protect and restore our wild fish populations, and that achieving this protection through legislation could only come through the provision of cold, hard scientific evidence – that is where all our research projects are heading.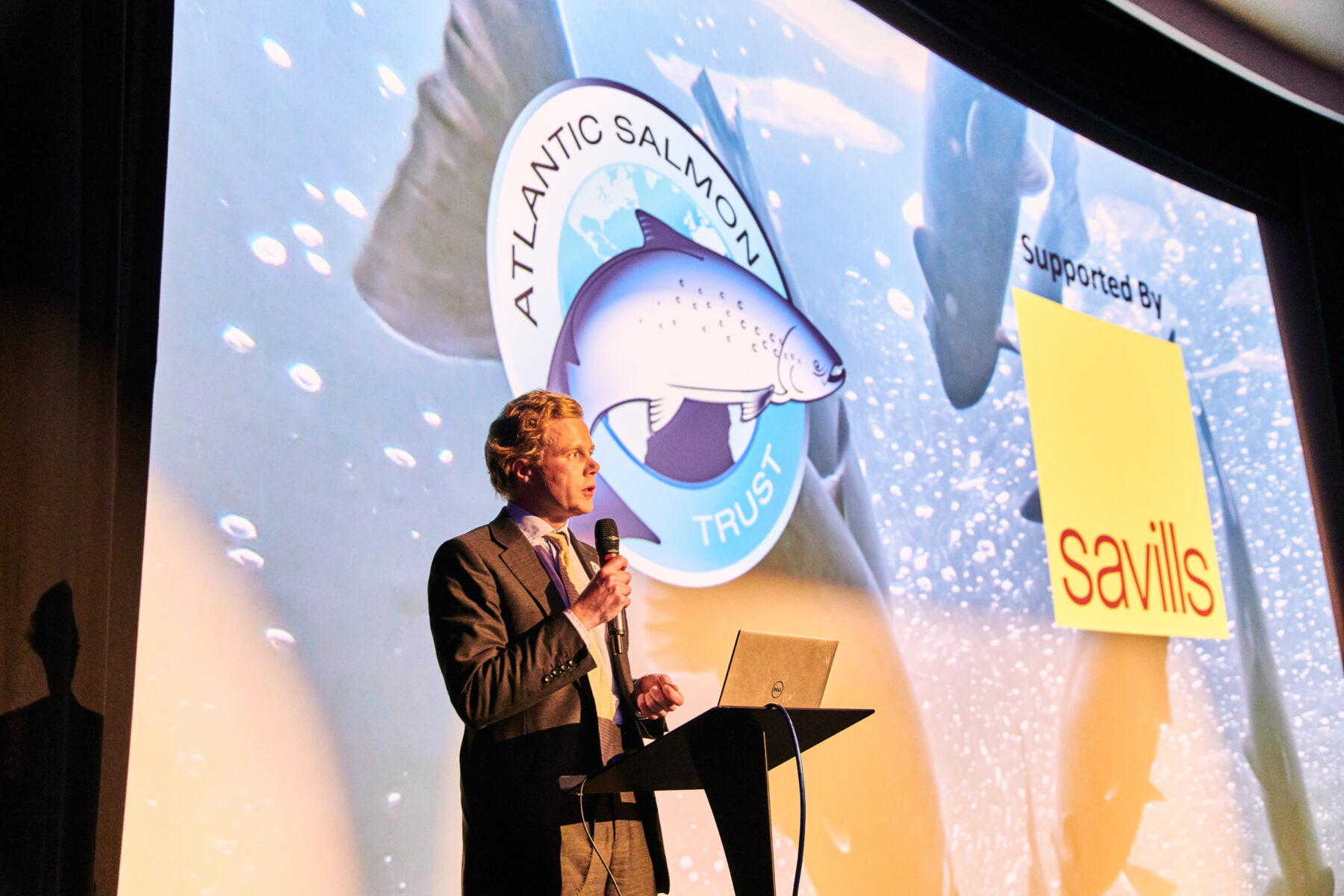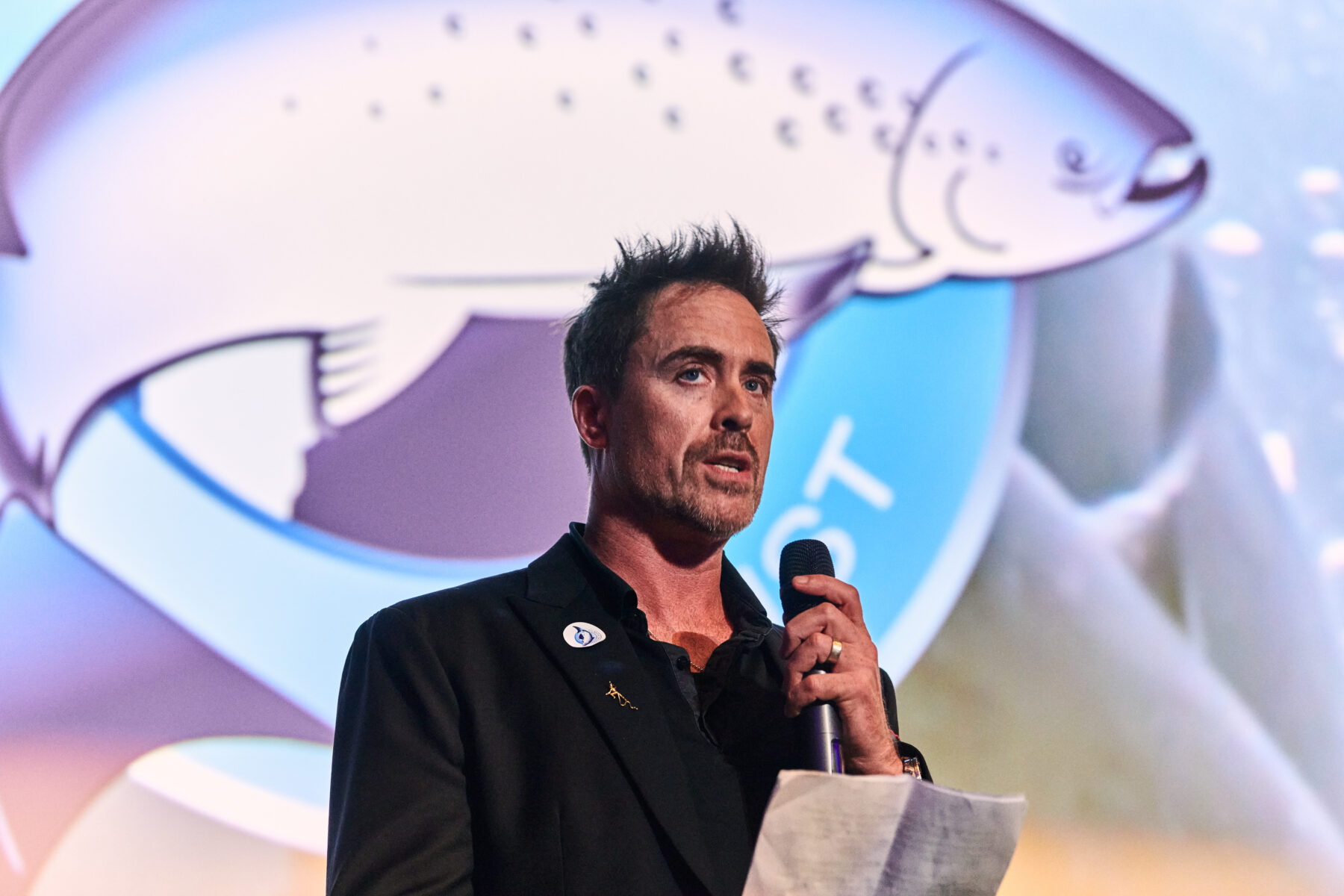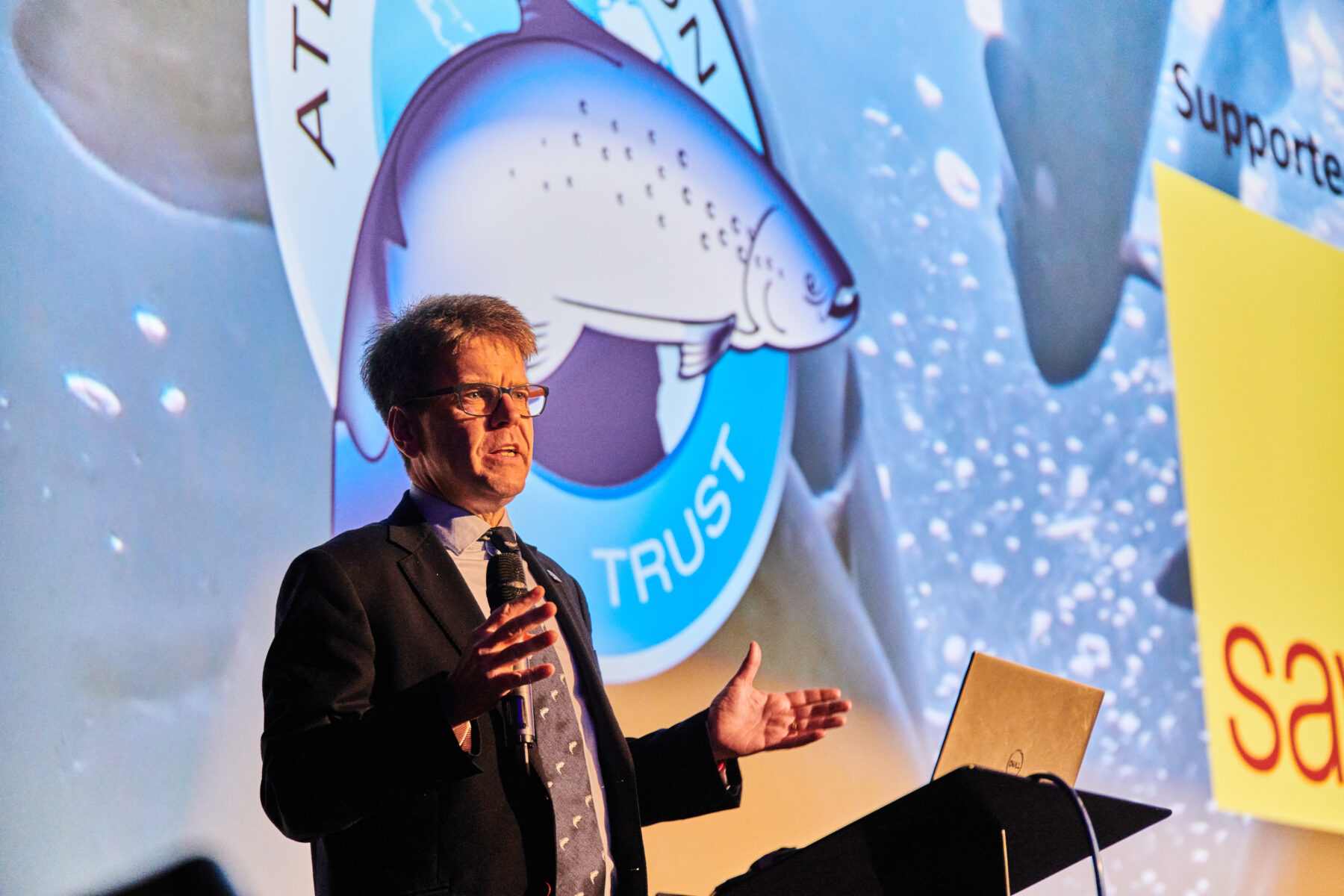 Our audience then enjoyed the first of our two new short films, an update on the Moray Firth Tracking Project, followed by a presentation by Dr Angus Lothian. This film and presentation highlighted the most recent findings from the project, most notably that salmon smolt survival appears to drop dramatically around human-made obstacles and 'pinch points' within our rivers. Removing barriers to migration and ensuring that flow rates are maintained is appearing to be crucial for the successful downstream migration of smolts. Dr Lothian also raised the subject of predation, commenting that these pinch points may be upsetting the natural predator/prey balance. The final year's results from the Moray Firth Tracking Project are now being downloaded and analysed and our short film will be released to the public shortly.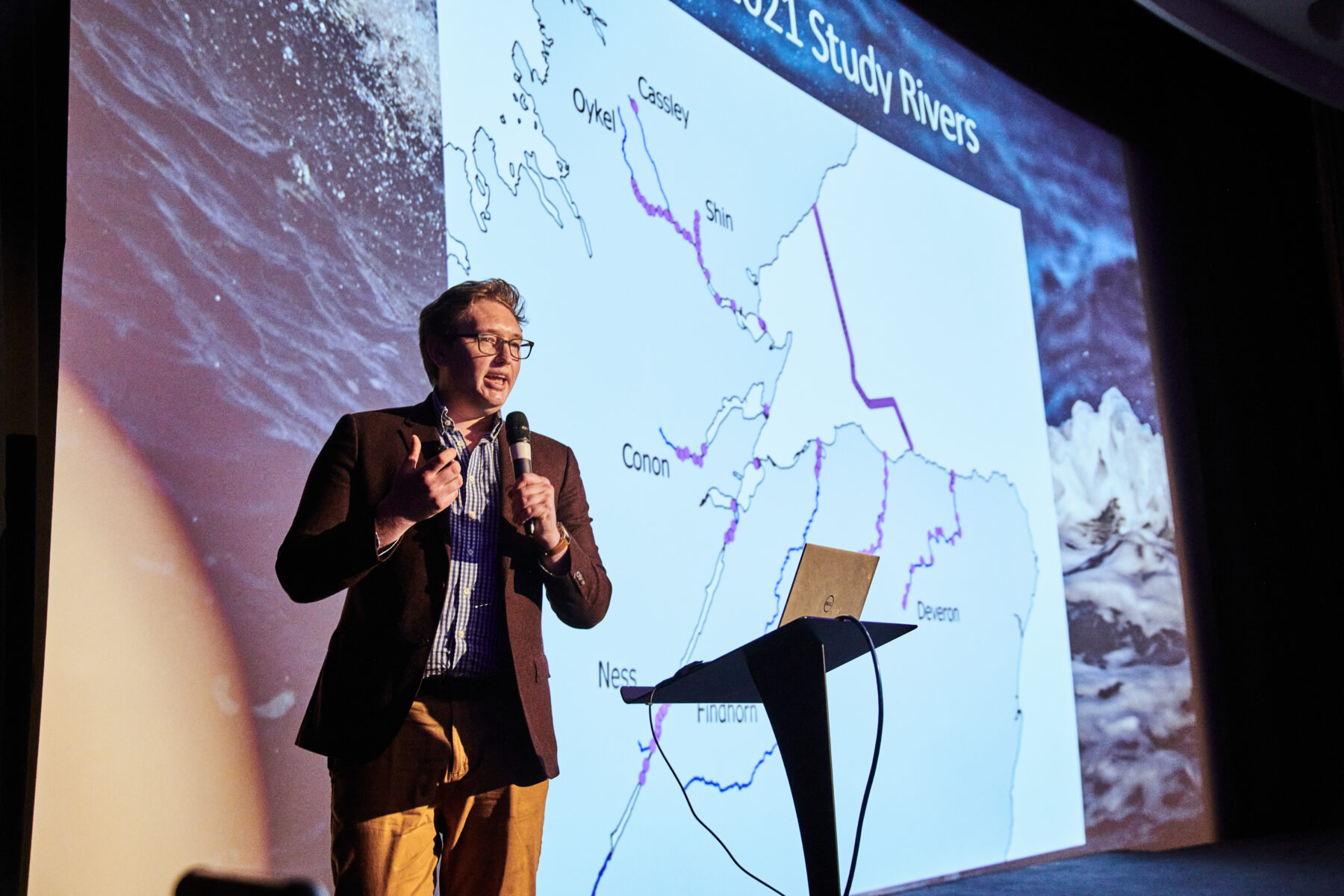 The second short film, an update from the West Coast Tracking Project, highlighted the project's findings so far and its increasing focus on studying how smolts move through sea lochs and interact with sea lice. By combining results with other research from Marine Scotland and Fisheries Management Scotland, such as Marine Scotland's west coast sea lice distribution modelling, the project will help inform SEPA's Sea Lice Risk Assessment Framework to better protect wild fish. This short film will also be released to the public shortly.
We then welcomed Technical Project Manager, Chris Conroy, to the stage as he introduced Project Laxford – a groundbreaking and ambitious catchment-wide restoration strategy, using salmon and sea trout as key indicator species and drivers for wider biodiversity improvement.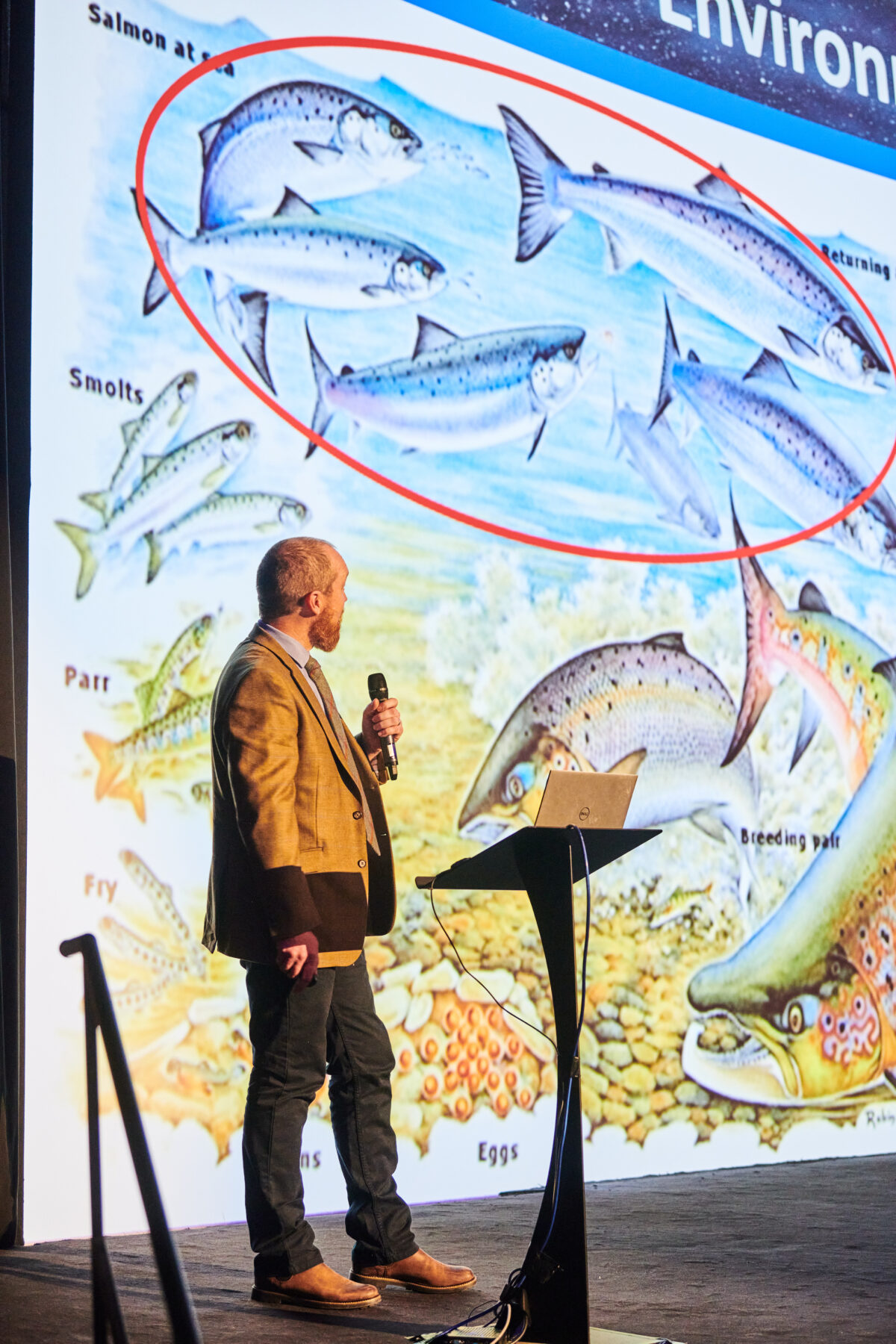 AST ambassador, Matt Harris, was also present to launch his stunning new book, The Best Fly Fishing in the World – Volume One. Matt spoke about the importance of our research work and what the Atlantic salmon means to us all, historically, culturally and spiritually. We're thrilled that a portion of the sales from Matt's book will be donated to us here at the AST to help us continue our vital work.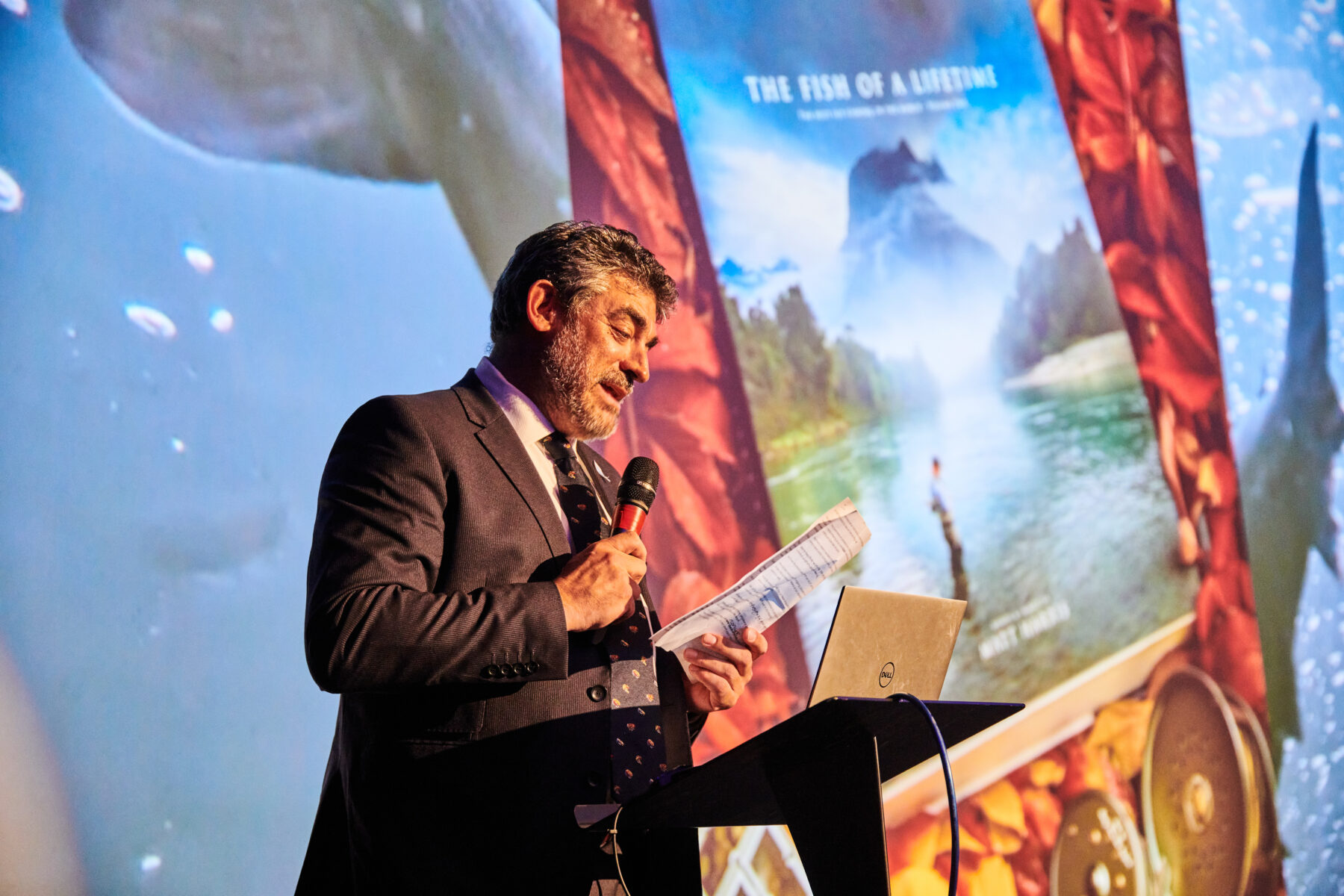 The evening was concluded with a Q&A session which, it's fair to say, got a little heated! The passion of our supporters and all of those who care about restoring our salmon populations is plain to see and we wish we could have had more time to answer all those burning questions. Watch this space – we're working on another content piece whereby we can spend plenty of time on answering your many questions.
We'd like to thank everyone who came along to support the event, our President, the Earl Percy, our wonderful ambassadors Jim Murray, Matt Harris and Marina Gibson for their presence, Savills for their sponsorship as well as the Fieldsports Press. We look forward to seeing you at our next gathering!