Salar Flies made a generous offer to the Trust in December
Supporters of the Atlantic Salmon Trust, Salar Flies, kindly offered to match every pound spent throughout the month of December with a pound for pound donation to the Trust.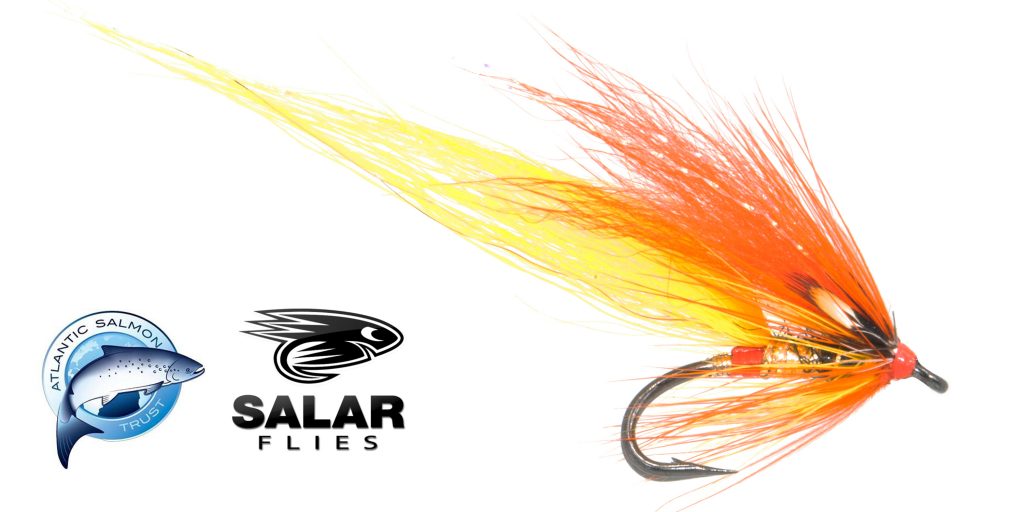 Salar Flies is home to the most extensive online selection of Atlantic Salmon Flies. Their flies, produced by Shadow Flies, are tied to exceptionally high standards using the best quality hooks and materials. The range of salmon patterns cover all sizes for all conditions and in every country the Atlantic Salmon is known to frequent. Salar Flies also specialise in destination fly patterns for Steelhead, King Salmon, Argentinean Sea Trout, Arctic Char and all the Saltwater species including Bonefish, Tarpon, Permit & GT.
We can't thank them enough for their generous support and contribution towards putting #WildSalmonFirst.  
Click here to shop!
New year, new book! We recommend 'A Speyside Odyssey' by Norman Matheson MBE!
'A Speyside Odyssey' will appeal to fishermen, anglers, nature lovers, those interested in the natural history of the area and those who appreciate beautifully illustrated publications. Filled with wonderful watercolour illustrations, Norman takes readers through the fascinating life story of the Atlantic Salmon as it undertakes one of the most remarkable, and deadliest, journeys in nature.
This lavishly illustrated publication by well-known Speyside fisherman Norman Matheson MBE, has been graciously endorsed in a foreword by our Patron, His Royal Highness, The Prince Charles, Duke of Rothesay.
We thank Mr Matheson for his generosity in donating all profits to the Trust and for creating this beautiful piece of literature. You can buy A Speyside Odyssey from Troubador by clicking here.
Gordon Castle continue to put #WildSalmonFirst!
Our friends at Gordon Castle are generously offering AST supporters with 10% off their first order when making a purchase at www.gordoncastlescotland.com.
Don't forget that Gordon Castle will also be donating 10% from every product sold to the Trust and supporting the Moray Firth Tracking Project.
Stay in the loop…
Subscribe to the AST mailing list to get updates sent straight to your inbox
Follow us on Twitter & like our Facebook page
Subscribe to our YouTube channel