Work to understand what is happening to Scotland's iconic wild salmon has been given a leap forward as The Gordon and Ena Baxter Foundation, a Foundation that awards funds to well managed charities which are making a positive difference, awarded the Atlantic Salmon Trust £50,000 towards their Moray Firth tracking programme.
The Moray Firth Tracking Project is currently the largest salmon tracking project ever undertaken in Europe and the first time that a regional approach has been taken to better understand what's happening to salmon on their journey to sea.
Running over a 3-year period, the innovative project has so far tagged 800 young salmon smolts (since commencing this Spring) as they migrate downstream from the headwaters of seven rivers around the Moray Firth, including the River Spey, which runs through the heart of the Foundation in Fochabers.
More information about the Moray Firth Tracking Project can be found here.
Foundation manager Kay Jackson welcomed Mark Bilsby, the Trust's Chief Executive Officer, to Fochabers for an update on progress, given on the banks of the River Spey.
Mrs Jackson said:
"This is one of 7 rivers being monitored as part of this 3-year tagging and tracking project, which is designed to uncover the secrets of the missing salmon. That will hopefully mean steps can be taken to halt the decline of this iconic species.
Gordon Baxter was an avid angler – particularly on the Spey, which flows 120 yards from the company's Speyside factories. He would spend long hours fishing and even clinched business deals on the banks of the river. This is a hugely important and valuable piece of work and one which we know Mr Gordon would have supported wholeheartedly."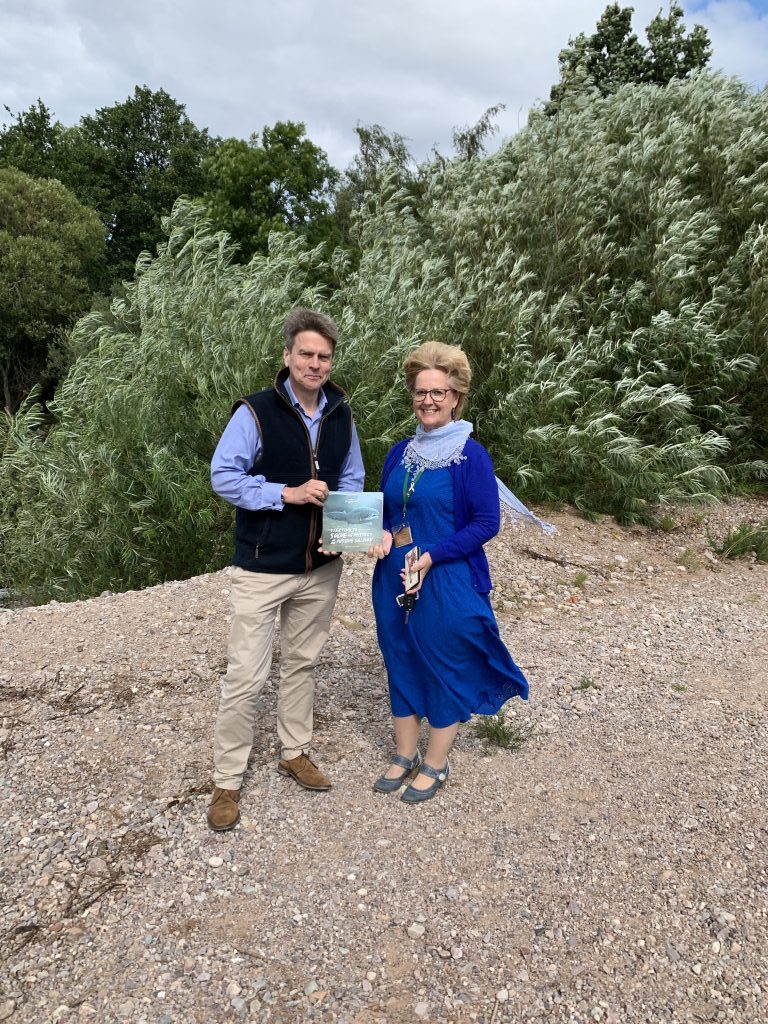 The Atlantic Salmon Trust, with support of fifty local and national organisations, aims for this project to track and identify salmon migration routes and patterns in an attempt to evaluate what is happening on their journey and better understand what can be done to effectively manage salmon stocks. By joining forces with local Fishery Boards and Trusts, this information will be collected to analyse what may be impacting these fish and help put the tagging results into context, aiding management decisions to reverse the downwards trend.
Mark Bilsby, Chief Executive Officer of the Atlantic Salmon Trust said:
"The problems that salmon face are manifold and we are deeply concerned that if we don't understand what is happening to them then there is a real threat that we will lose them for future generations. The exceptionally welcome support by The Gordon and Ena Baxter Foundation will enable us to really understand what is going on and help support the local community to better manage the salmon and the waters they live in."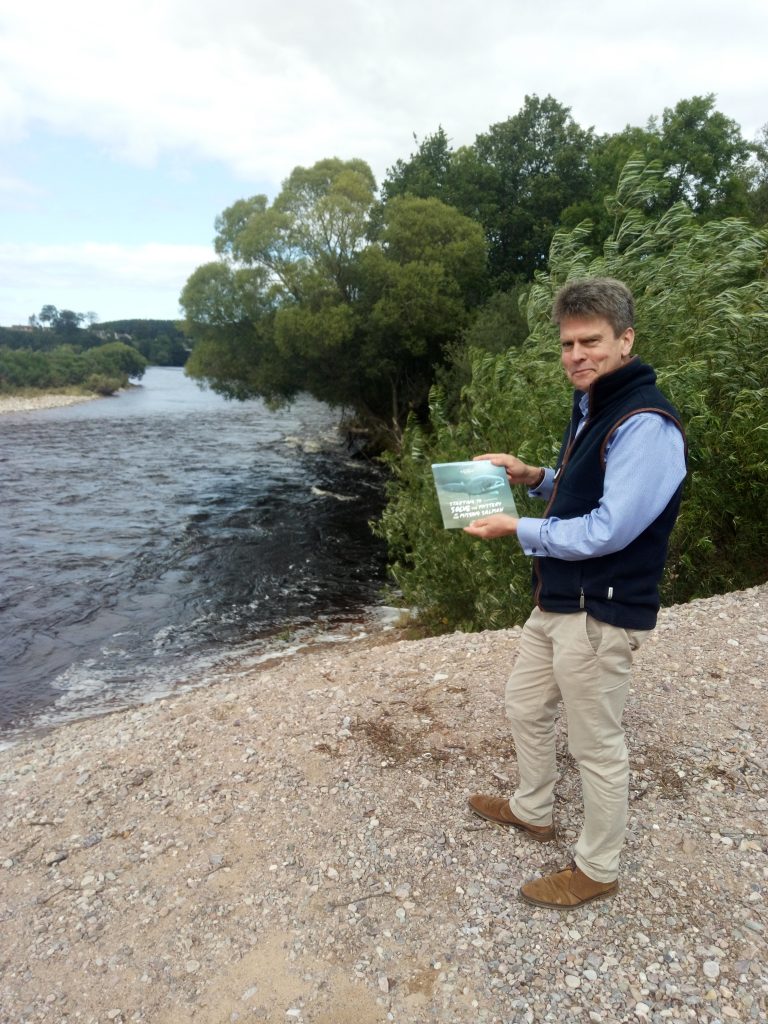 About The Gordon and Ena Baxter Foundation
The Gordon and Ena Baxter Foundation was established in 1981 by brothers Gordon and Ian Baxter together with Gordon's wife, Ena to allow the Baxter family to give something back to the people who had helped lay the foundations of their successful family enterprise, Baxters.
The Foundation awards funds from Gordon and Ena Baxter's private estate to worthy, well-managed charities and community organisations which are making a positive difference to their communities across the north east of Scotland and the Highland and Islands.
Since 2013, The Gordon and Ena Baxter Foundation has awarded over £1,250,000 to a host of charities and community organisations working to benefit their local communities in the North East and the Highlands and Islands. ­
Follow The Gordon and Ena Baxter Foundation on Twitter @GEBFoundation

Article featured in…
The Northern Scot – 27th August 2019
The Press and Journal – 28th August 2019
insideMORAY – 5th September 2019
Stay in the loop…
Subscribe to the AST mailing list to get updates sent straight to your inbox
Follow us on Twitter & like our Facebook page
Subscribe to our YouTube channel