Our annual auction is still in full force! Don't forget you can view this year's exciting selection of lots, including a mixture of quality fishing trips, unique wildlife art, memorable experiences and much more! Treat yourself or start your Christmas shopping early by visiting www.astauction.com to view all lots.
A taster of our 2020 Auction Lots…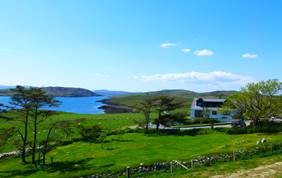 This year we are also running a prize draw! £25 will add your name to the draw for your chance to WIN a limited-edition LOOP x International Year of the Salmon reel. This is a fantastic opportunity to get your hands on this timeless, classic reel and to support the Atlantic Salmon Trust.
Our auction will be open until 9 pm on Wednesday the 18th of November, so please do tell all your friends. All monies raised from our annual auction support us to deliver our aims of putting #WildSalmonFirst. Thank you to those who have supported our auction so far!
To view all lots in our auction, find out more information about our prize draw or to enter, visit www.astauction.com.