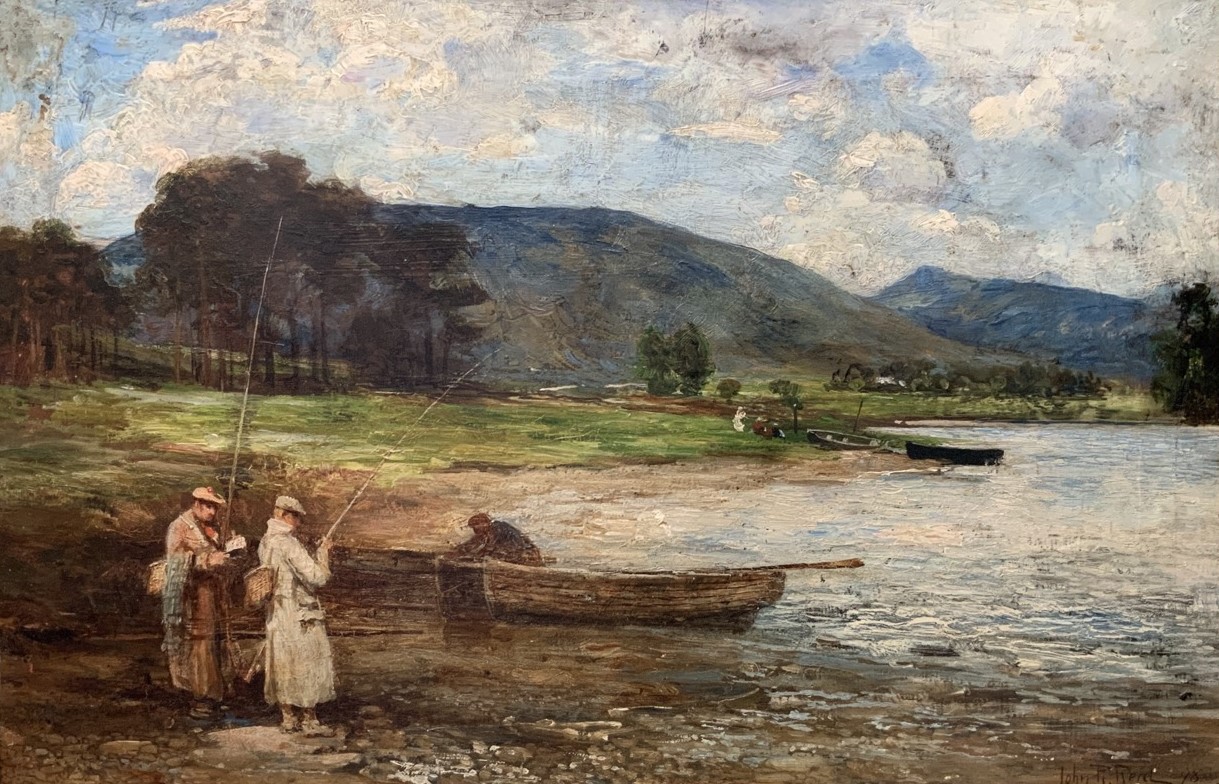 We are delighted to be involved in an initiative that brings the message of salmon restoration to our supporters in the North of England, thanks to the huge generosity of Rupert Watson who is donating a significant portion of the proceeds from the sale of the Rupert Watson Collection to the Atlantic Salmon Trust and the Country Food Trust.
The public auction will be held at Railtons Antiques Auctioneers & Valuers in Wooler, starting at 10am on Saturday 3rd June 2023.
A private preview event will also take place on the evening of Friday 2nd June at 6pm with some exclusive lots to bid on. If you would like to attend the private preview, please RSVP to events@atlanticsalmontrust.org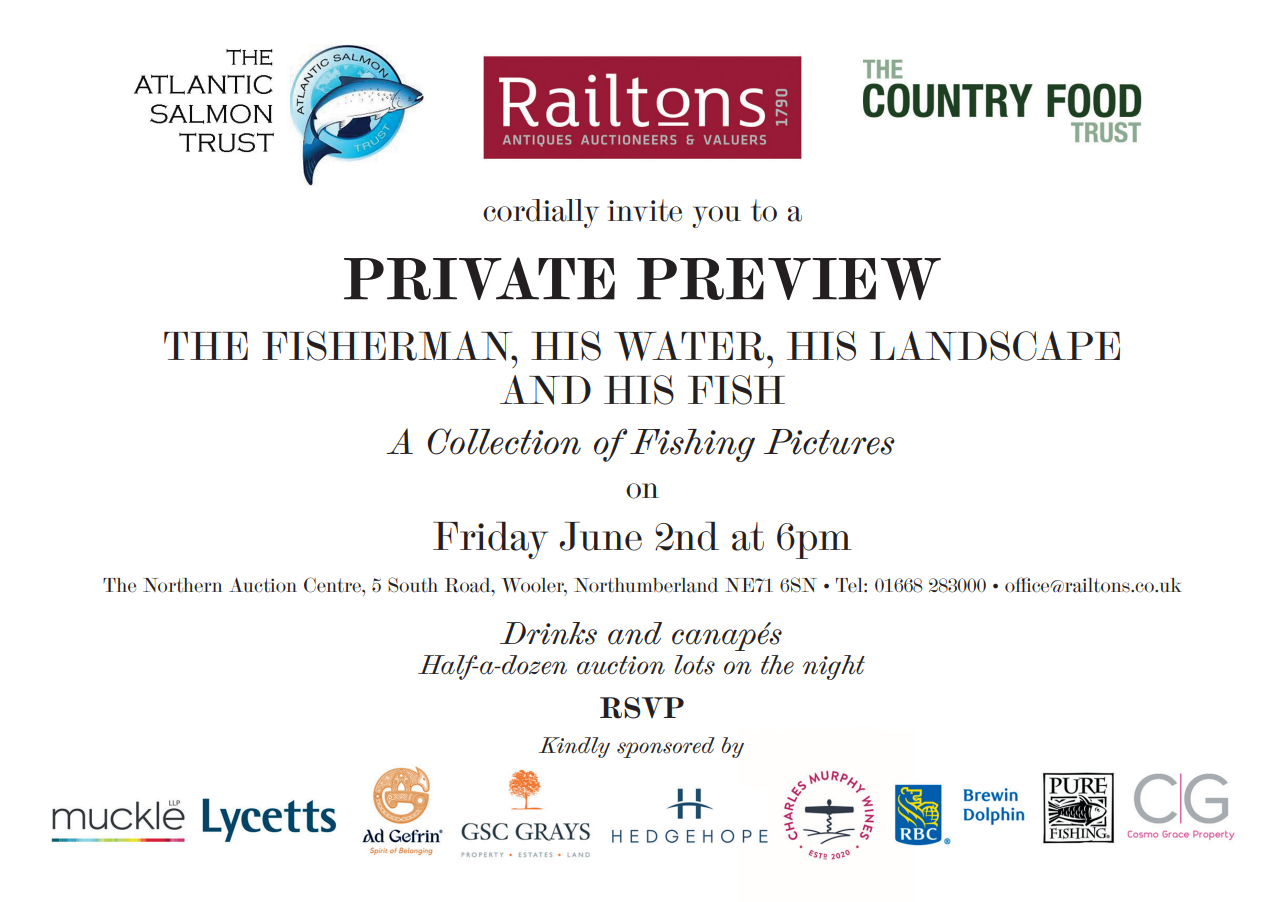 Not able to attend? You can also bid online here.
About the Rupert Watson Collection
The Fisherman, his Water, his Landscape and his Fish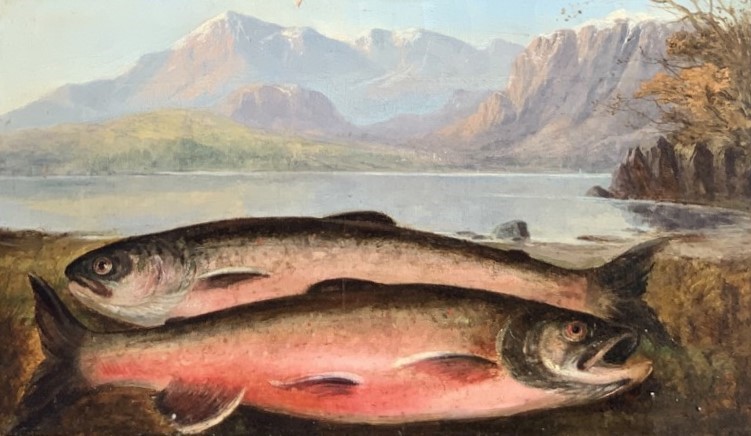 Rupert Watson learned to fish in the small streams of Durham and Northumberland, and despite having spent most of his working life in Kenya, has always retained a deep affinity for the British countryside and its still and running waters, and cherished his expeditions in pursuit of fish. This passion is represented in the stunning cross-section of paintings in the collection, built up over the past forty years.
The collection of paintings features over one hundred waterscapes, fish studies, and fishing scenes in a range of mediums, from classic oils to engraved cartoons and everything in between.
The collection has been in storage for far too long, and the time has come for them to hopefully find their ways onto the walls of anyone who appreciates them.

Rupert Watson
Getting There
The Northern Auction Centre, 5 South Road, Wooler, Northumberland NE71 6SN
This event is kindly supported by the following valued partners