Matt Harris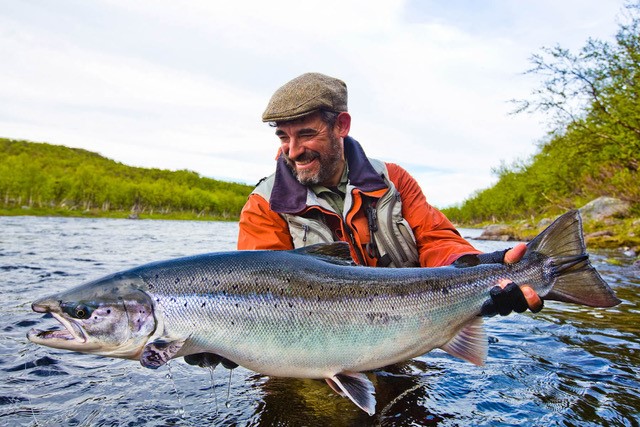 Matt Harris has been a fly-fishing photographer and journalist for well over twenty years. Matt has shot images and articles for advertising campaigns and editorials all around the world. Since he started shooting images to promote fly fishing operations in 1999, he has travelled to 38 countries with a fly rod and a camera, and has worked everywhere from the Arctic circle to the Amazon jungle.
When he is not shooting pictures, Matt loves to fly-fish for just about anything that swims and has caught everything from piranhas to sailfish to the humble chub of his local river Cam on fly. Matt particularly loves to fish for Permit, tarpon and big brown trout, but his favourite quarry is the Atlantic salmon, particularly the fish of Northern Norway and the Kola Peninsula in Russia.
Click here to view more of Matt's images and here to read more about his work.
Matt feels passionately that anglers and non-anglers alike must do everything we can to conserve the Atlantic salmon for the generations to come. Matt is proud to have donated his images to the Atlantic Salmon Trust, the North Atlantic Salmon Fund, Reddreisalakesen and other Atlantic Salmon Conservation organisations.