It is with great sadness that we inform you that Giles Wilson has passed away after a long and courageous battle. As a true countryman and conservationist, Giles was one of the Atlantic Salmon Trust's greatest stalwarts and an integral part of the organisation's growth over the last seven years. Whether on the grouse moor, a stubble field, a covert, working his dogs, or standing in a river, Giles was one of life's real enthusiasts and was such a joy to be around. Even the wettest, coldest or bleakest day on the river or the hill was a pleasure when Giles was with you. However, he was never happier than when watching his boys do what he loved most and it is no surprise that both Jack and Max have carried on their father's passion and enthusiasm for all aspects of rural life and sport.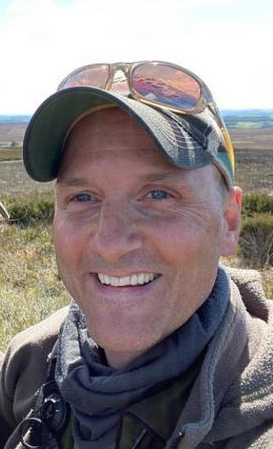 Giles was a Trustee of the AST for the last seven years helping to push the Trust forward in the fight to stop the decline of his beloved salmon, and as a member of the Presidents Club he helped to secure funds to ensure the work of the Trust continued with vigour. He was such a pleasure to work with and his wisdom and insights were always welcomed by all at the Trust. We are eternally grateful for the time he spent with us and the work he did, and we will all miss him hugely.
All our thoughts and prayers are with Polly, Jack and Max at this very sad time. Tight lines, Giles.
Earl Percy, President of the Atlantic Salmon Trust