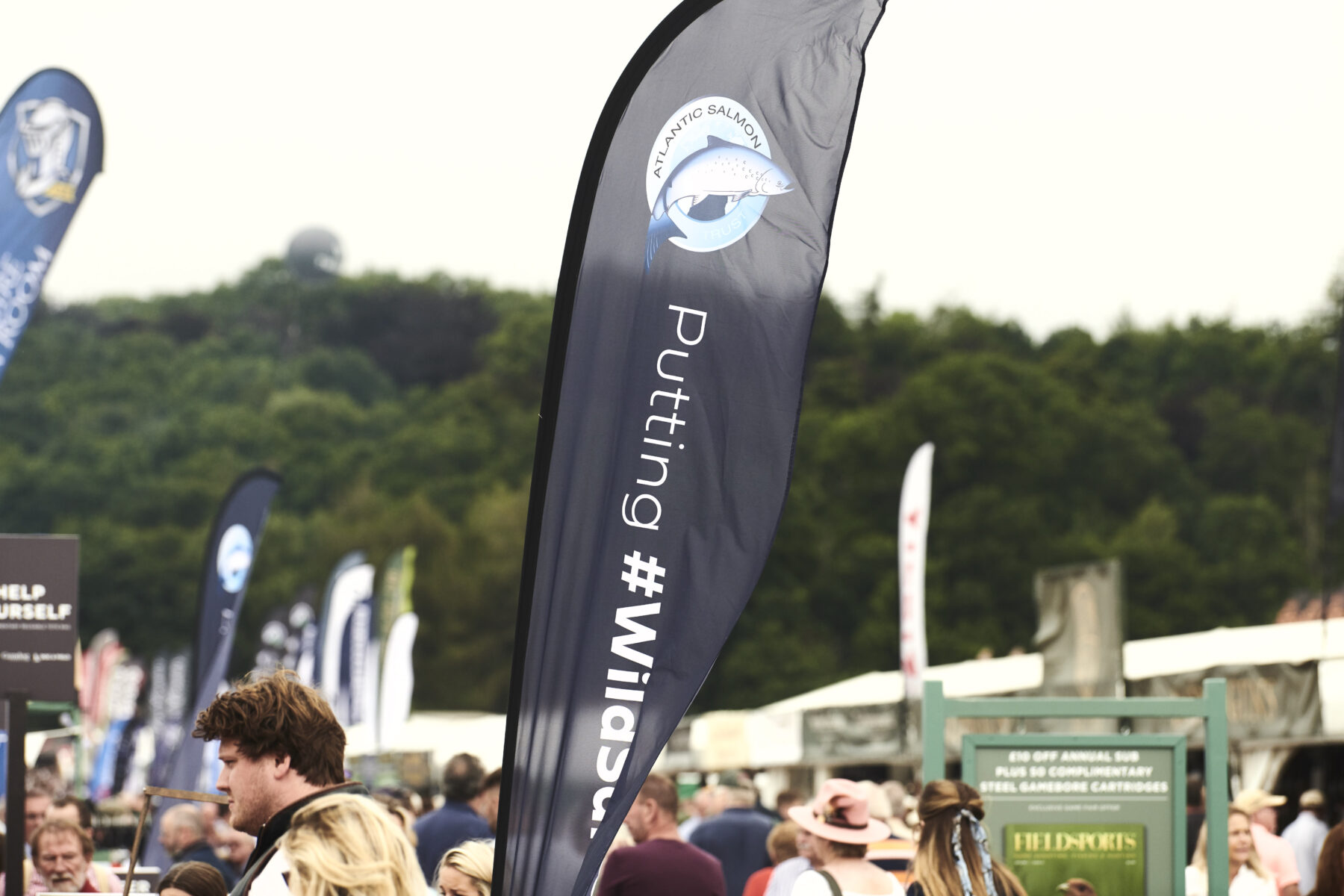 We're delighted to announce that we have been selected as the Official Charitable Fishing Partner for the 2023 Game Fairs, including the GWCT Scottish Game Fair, The Game Fair, and the GWCT Welsh Game Fair.
The three events celebrate field sports, conservation and land management in the United Kingdom and provide the perfect place for countryside enthusiasts together and enjoy a huge range of exhibitors, demonstrations and competitions, as well as excellent food, drink and shopping.
The GWCT Scottish Game Fair will take place at Scone Palace in Perthshire from Friday 30 June to Sunday 2 July, the Game Fair will take place at Ragley Hall in Warwickshire from Friday 28 July to Sunday 30 July and the GWCT Welsh Game Fair takes place at Vaynol Hall in Gwynedd on Saturday 9 and Sunday 10 September.
James Gower, Managing Director at Stable Events Ltd, which runs all three Game Fairs in the UK, said:
"I'm over the moon to share the news that the Atlantic Salmon Trust is our Official Charitable Fishing Partner for all three events this year. Their work is so important to both restoring numbers of wild Atlantic salmon in our rivers and seas and highlighting the state of British waters. We're excited to welcome them to our events this summer and hope visitors enjoy learning about their work."
Our CEO Mark Bilsby added:
"The Game Fair events have a tremendous reach that spans across the UK, and a power to connect rural communities, anglers and fieldsports enthusiasts, and industries together. Our countryside would be a much poorer place without wild Atlantic salmon and the healthy environments that are necessary to support them. We hope that this platform will help to inspire visitors to support our important work and to urge governments to take action to secure a future for this iconic species.''
Planning a Game Fair visit? Make sure you enter our code at the checkout!
Enter the code
ASTappeal
to ensure that £5 from each ticket sale goes towards supporting our work.