We are beyond delighted to announce that Gordon Castle has joined our family of Corporate Partners. Being one of the largest and most productive salmon fisheries in the UK, Gordon Castle are kindly donating 10% from every product sold (using code GCSALMON) to the Missing Salmon Project.
We can't thank them enough for their generosity and on-going support of the Missing Salmon Project and the Trust.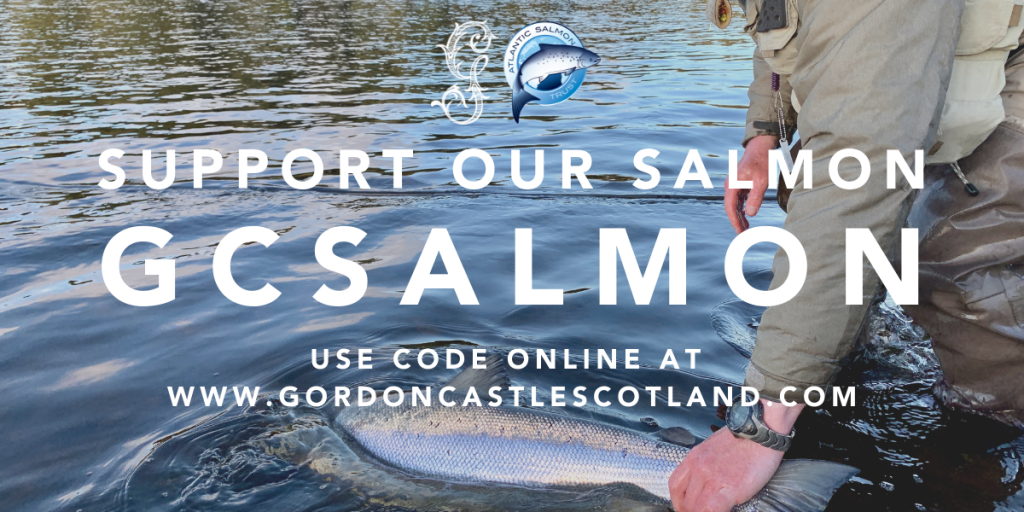 "We are delighted to be supporting The Missing Salmon Project in its vital research to help save this iconic fish. Gordon Castle has been at the centre of salmon fishing for centuries and we are thrilled that our unique range of luxury products will go some way to help ensure there are salmon in our rivers for centuries to come. For every purchase of our fabulous products you make, we will make a donation to help save the salmon. For all you anglers our there, we think it's the perfect way to buy some necessities and help support The Missing Salmon Project."
Angus Gordon Lennox, Owner of Gordon Castle
Gordon Castle Scotland is an exclusive Scottish brand launched in 2014 by Angus and Zara Gordon Lennox, owners of Gordon Castle Estate. The ethos behind the brand is to produce a range of lifestyle products, luxury beauty and premium gin, all inspired by one of Scotland's oldest and largest Walled Garden. Situated in the Scottish Highlands on the Gordon Castle Estate, the Walled Garden is the renovation project of Angus and Zara Gordon Lennox, direct descendants of the Dukes of Gordon. This historical place acts as the inspiration behind the luxury range and all of the beauty and food products contain herbs, flowers and fruit grown in the Walled Garden.
The Missing Salmon Project is composed of two projects, The Likely Suspects Framework and the Moray Firth Tracking Programme. The tracking project is currently the largest salmon tracking programme ever undertaken in Europe – and is the first time that a regional approach has been taken to better understand what's happening to salmon on their journey to sea.
Running over a 3-year period, the innovative project has so far tagged 800 young salmon smolts (since commencing this Spring) as they migrate downstream from the headwaters of seven rivers around the Moray Firth, including the River Spey, which runs through the heart of Gordon Castle.
Chief Executive Officer of the Trust, Mark Bilsby, met with Angus Gordon Lennox at Gordon Castle to say a huge thank you on behalf of the trust.
"The Atlantic Salmon Trust really welcomes the support from Gordon Castle in helping us find out where our salmon are going missing. With the help from Gordon Castle and others we will continue to follow the salmon as they migrate down from the headwaters and out to sea in the Moray Firth, providing insights to where they are dying, and more importantly, guide us in better looking after them."
Mark Bilsby, Chief Executive of the Atlantic Salmon Trust
Now you can support the Missing Salmon Project by buying your favourite little luxuries like Gin, cider, chutneys, jams, bath and body products and china…. Or treat yourself to one of their hampers or collections. Everyone needs them, and what better way to give a helping hand to our beloved bars of silver.
Do visit www.gordoncastlescotland.com to view their range of signature products and next time you make a purchase, simply enter GCSALMON at the checkout to ensure the Trust and our salmon benefit from Gordon Castle's generosity.
About Gordon Castle: At the forefront of their signature range is the award-winning Gordon Castle gin. Supremely aromatic with a clean, crisp finish, the botanical herbs for this Scottish gin are carefully tended and grown in our very own Walled Garden in Fochabers, Moray. From there, these precious herbs are carefully blended and patiently distilled to tease out the botanicals that make this gin truly unique. From salt scrub to hair care, body lotion to hand wash, every item is carefully crafted to capture the essence and warmth of the historic garden. The bath and beauty collection forms part of a wider range of Gordon Castle Scotland products, all of which are available to purchase online or at the Walled Garden shop in Fochabers. All products in the bath and body range are fragranced with pure, natural essential oils. They contain no artificial fragrances, colours, parabens, glycols, sulphates, phthalates, petrochemicals and are never tested on animals.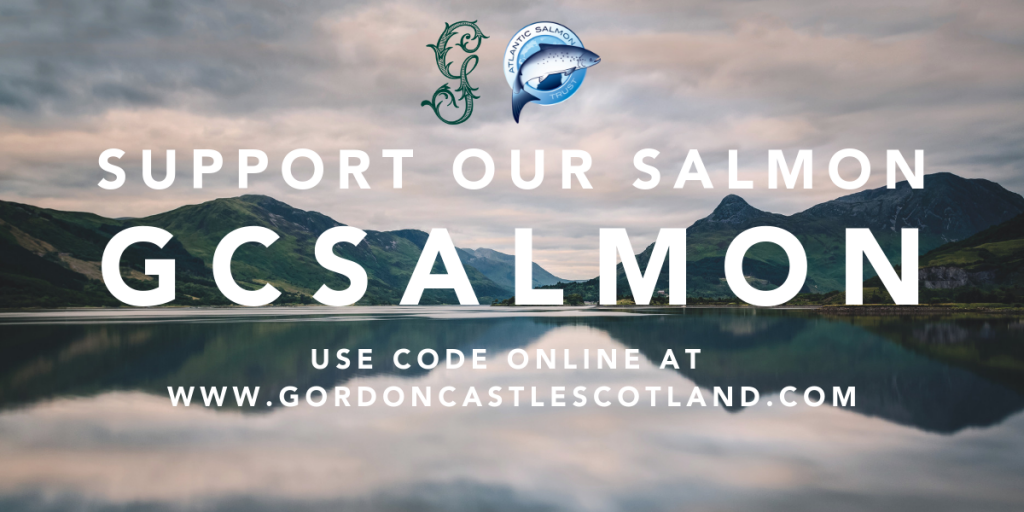 Stay in the loop…
Subscribe to the AST mailing list to get updates sent straight to your inbox
Follow us on Twitter & like our Facebook page
Subscribe to our YouTube channel