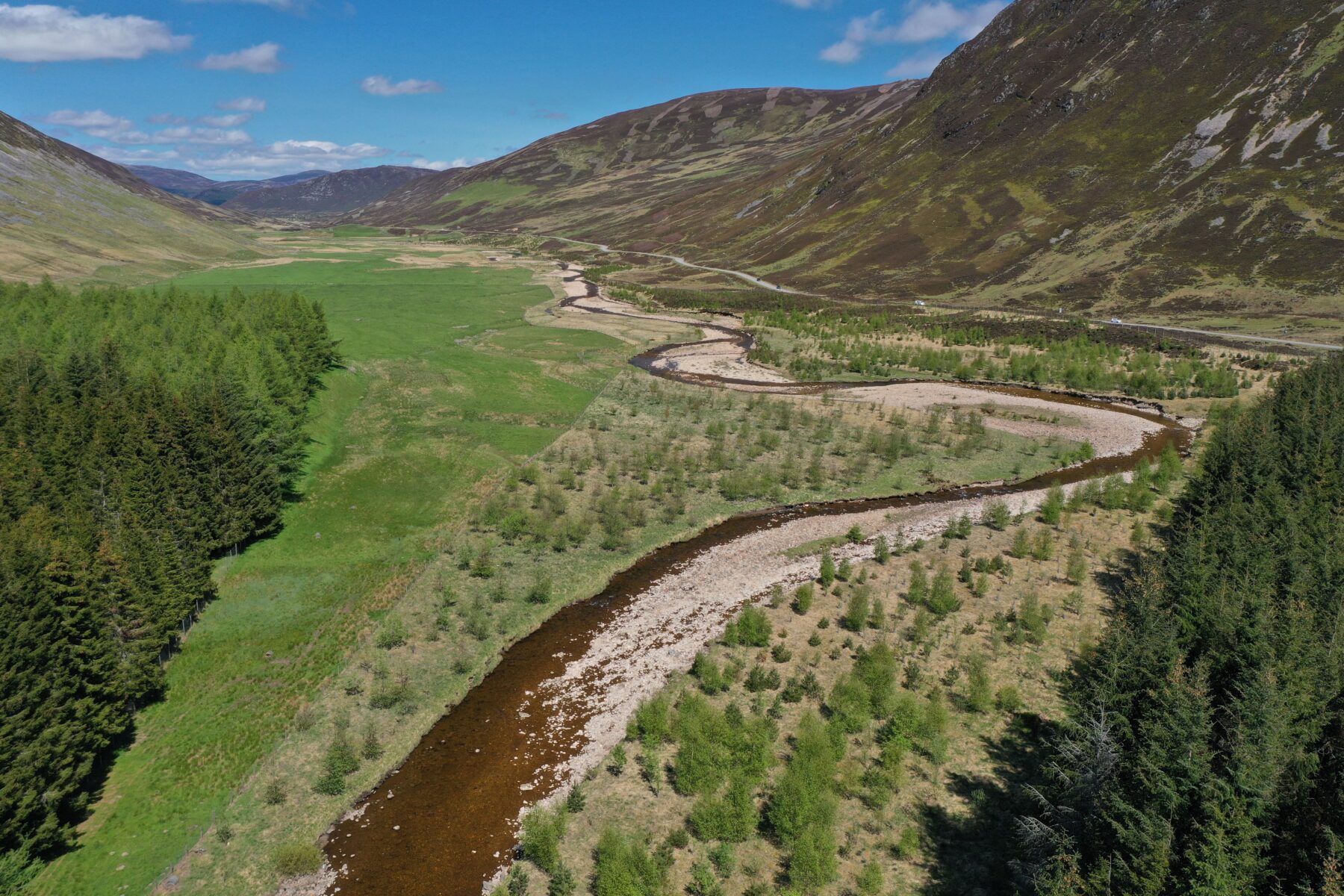 A multi-million-pound project has been launched to restore the River Dee for future generations.
The 20-year scheme is aimed at saving threatened species including the river's iconic spring-run Atlantic salmon. It will also reduce the impacts of floods and droughts, benefitting all wildlife and communities, and it will involve the use of cutting-edge science.
The project is called "Save the Spring" and is a partnership made up of the Atlantic Salmon Trust, the River Dee Trust, and the Dee District Salmon Fishery Board. It will deliver short-term benefits for the river as well as long-term measures to tackle the impacts of the growing climate and biodiversity loss crises.
The plans are announced amid concerns that Atlantic salmon may be heading towards endangered status in Britain, and after the River Dee's poorest salmon season on record.
Dr Lorraine Hawkins, River Dee Director said "We must take urgent action to help preserve our wild salmon stocks, particularly the Dee's iconic population of spring-run salmon, and this requires landscape-scale catchment restoration and the use of some pioneering techniques. We are acting at the scale needed to secure a long-term future for the species".
Professor Melanie Smith from the Atlantic Salmon Trust said, "We all need to be focused on restoring salmon and their habitat at a catchment-scale if they are to overcome the challenges of biodiversity loss and climate change, as well as how we can use the most up-to-date translocation methods to save the most at-risk populations. This is arguably one of the most important projects to be launched for decades, and one which may act as a future blueprint for salmon restoration across Scotland".
The detailed plans for the first 5 years of the programme will include developing monitored landscape-scale habitat restoration, trialling novel conservation methods to boost numbers of the most vulnerable genetic components of the salmon population, investigating pressures as the fish transition between the river and sea, monitoring, and engaging with stakeholders and communities.
We look forward to sharing more project details shortly.