As part of our drive to move our work to the next level with urgency, turning science into action to restore wild Atlantic salmon, we're thrilled to be welcoming Alison Baker to our team as our new Restoration Director.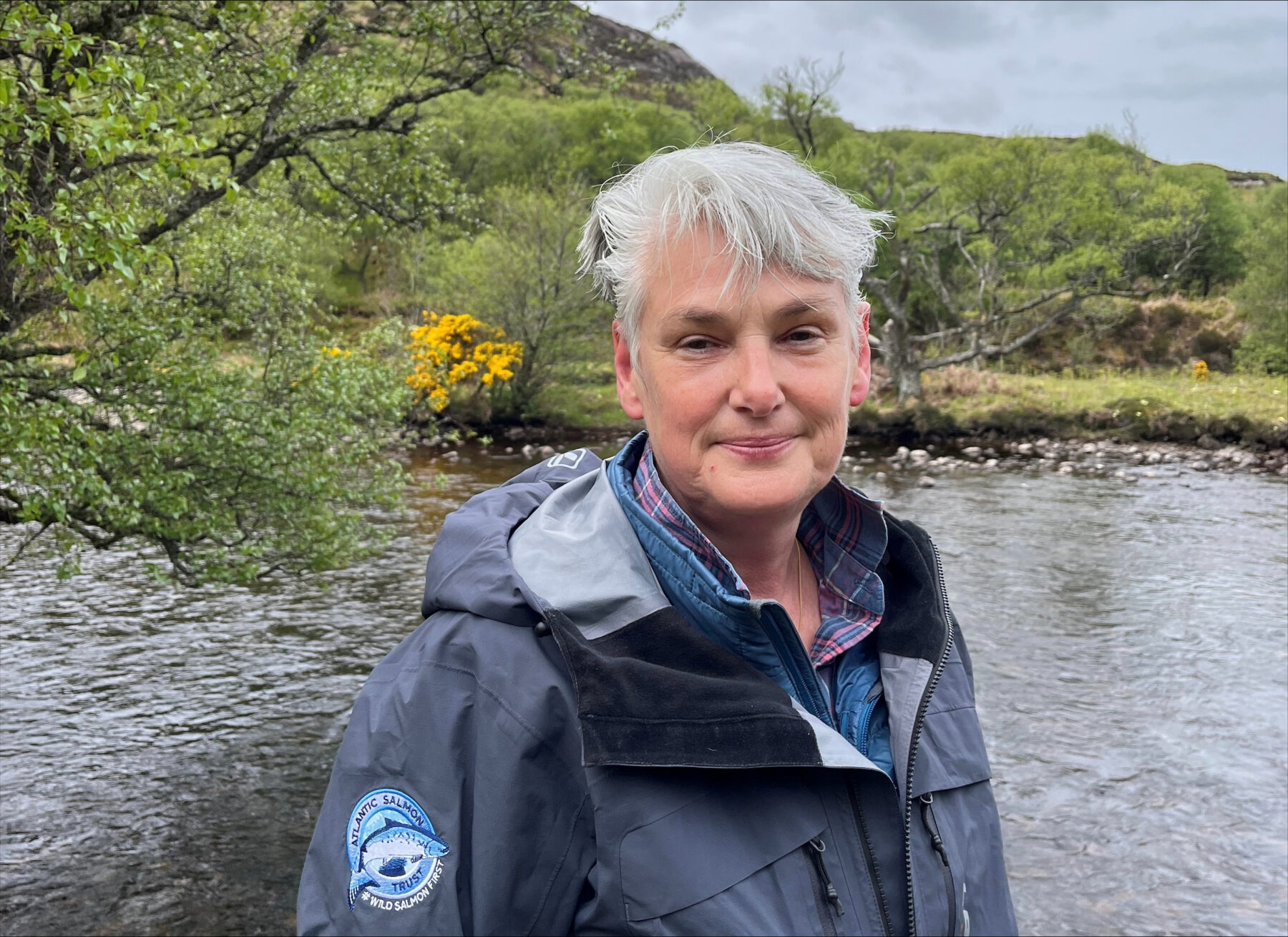 Alison is a well-known and respected figure in the fisheries management world, having worked for ten years on the conservation of the aquatic environment regionally within the Central Belt of Scotland. Previously she was the Clerk of the Forth District Salmon Fishery Board and Director of the Forth Rivers Trust, developing both organisations to deliver impactful projects and partnerships to enhance the catchment's rivers and lochs. The Forth Rivers Trust under her leadership grew significantly, supporting not only the much-needed improvements required to the environment, but also staff and local skills needed to deliver the work.
As Restoration Director for the Atlantic Salmon Trust, Alison will act as a link between our evidence gathering research, and management action on the ground, working with a range of partners; local, regional, national and international, to support and advise them as they implement management solutions.
Action is required now – at a catchment scale and at pace to have immediate impact. For wild salmon to survive, this action needs to be embedded in the reversal of the biodiversity crisis which has seen 70% of our freshwater species and habitats impacted.

Alison Baker – Restoration Director, Atlantic Salmon Trust
Alison brings a wealth of knowledge and energy to help drive this action forward.