Why should we support salmon and sea trout on World Environment Day? And every other day for that matter?
Salmon & sea trout are the biological foundation of river ecosystems. From humble beginnings in the remote mountain streams of Europe's highest mountains, salmon have been returning to their ancestral home, the ocean, for millennia. They tell us everything we need to know about the health of both our fresh and salt waters. When returning to our rivers, they feed and shape the habitats that support the next generations of wild fish.
Alongside sea trout, salmon are an anadromous species. This means that they migrate from the sea into the fresh waters to spawn. This in turn pumps vast amounts of marine nutrients from the ocean into the headwater streams and is fundamental to the productivity of these water courses.
Salmon and sea trout are more than just a fish. They are in essence a living, breathing monitor of water quality.  By protecting salmon and sea trout, we are protecting forests, food, freshwaters, communities, the economy and most importantly, the environment.
"With everything currently going on in the world it's important to make small, positive changes that when you add them up, they lead to making a big difference.
Salmon and sea trout play a crucial role in our environment and culture. We will continue to make their world a safer place so that future generations don't miss out on these iconic species."
Mark Bilsby, Chief Executive Officer of the Atlantic Salmon Trust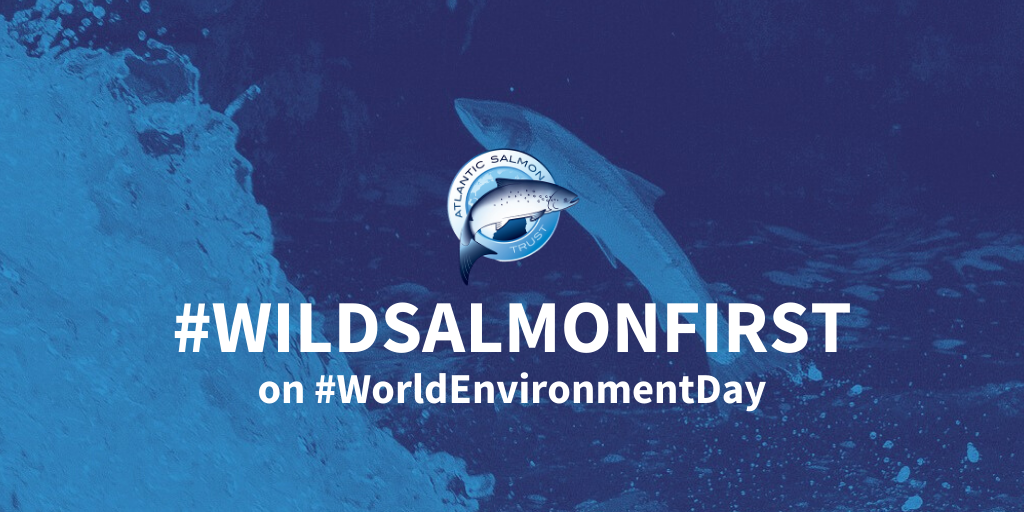 Related Content: Numbers of our beloved bars of silver returning to our waters have plummeted in recent years and we have taken on the momentous duty of finding out what's happening on their journey to the sea. Learn more about our ground-breaking project, The Moray Firth Tracking Project.
Stay in the loop…
Subscribe to the AST mailing list to get updates sent straight to your inbox
Follow us on Twitter & like our Facebook page
Subscribe to our YouTube channel