The latest booklet in the Missing Salmon Series, "Wild Atlantic Salmon in Hot Water" reports on the projects the Missing Salmon Alliance partners have been engaged in over the past year.
The booklet describes the work and commitment to salmon conservation of the partners and provides an overview of the potential conservation opportunities in the future. Read more about The Moray Firth Tracking Project, the SAMARCH Project, and more here.
Recently, the Missing Salmon Alliance welcomed two new members to the group: The Rivers Trust and Fisheries Management Scotland. Click here to read this news release.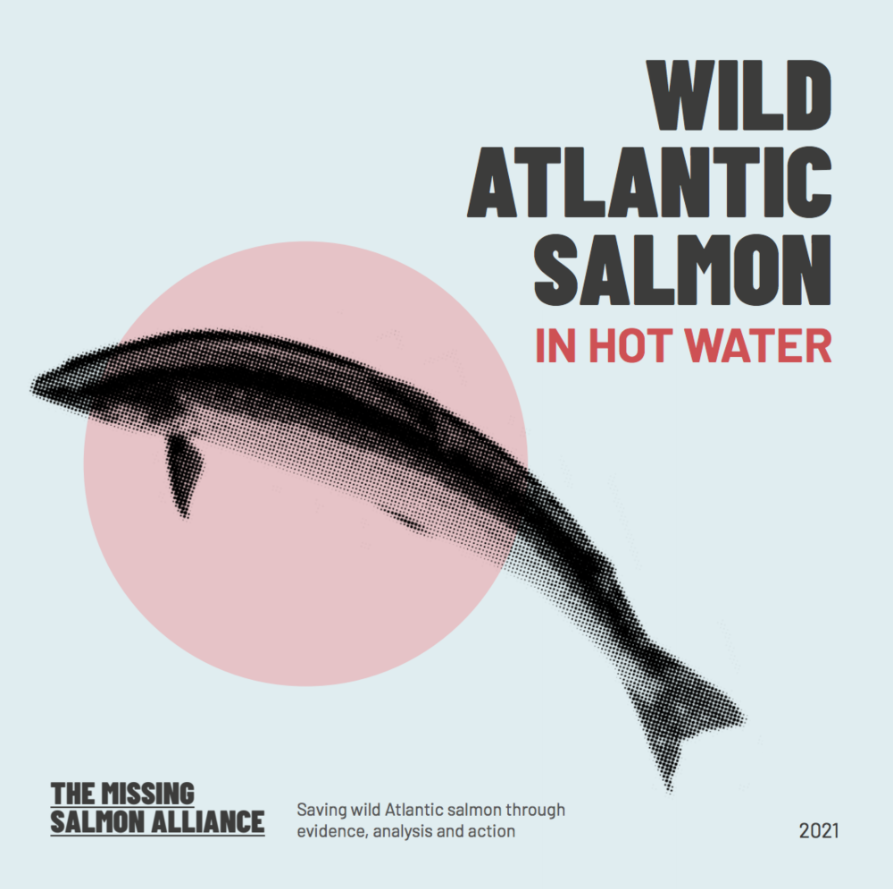 The Missing Salmon Alliance represents conservation-focused organisations that are all working together to drive action and save wild Atlantic salmon from extinction. By combining expertise, coordinating activities, and advocating effective management solutions, the Missing Salmon Alliance will build an evidence-base to influence national and international decision-makers, with an aim of regulating activities that adversely impact wild Atlantic salmon.