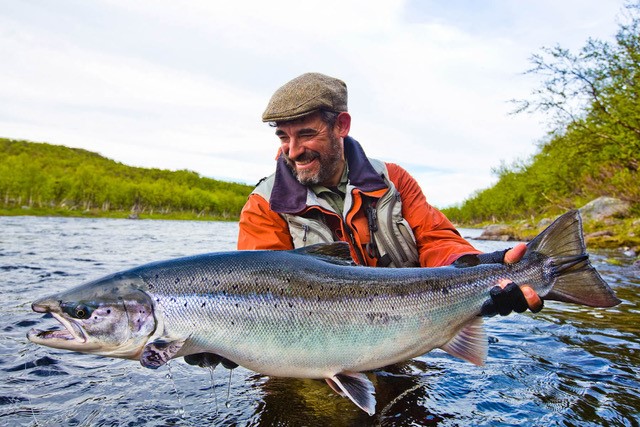 We are delighted to welcome our new Ambassador, Matt Harris, to the fight to halt the decline in wild Atlantic salmon & sea trout.
Matt Harris has been a fly-fishing photographer and journalist for over twenty years, having shot images and articles for advertising campaigns and editorials all around the world. Matt has been fishing since he caught a small perch when he was seven years old, and he has been hooked ever since.
Passionate about protecting the iconic wild Atlantic salmon, Matt is an advocate for encouraging anglers and non-anglers alike to do everything possible to ensure that future generations don't miss out on this flagship fish. We are looking forward to working with Matt and value his commitment to protecting this keystone species.
Our Ambassadors play a key role in raising awareness of our mission and the vital work that is needed for the benefit of wild fish populations. We are hugely grateful for their time, energy and support towards creating a future where wild Atlantic salmon and sea trout can survive and thrive.
To read more about Matt Harris, and all our Ambassadors, please click here.